Adaptive Rafting Trip - Colorado
06/18/2022 02:00 PM - 06/23/2022 02:00 PM MT
Location
Yampa River
[No City], CO
United States of America

Summary
Multi-day raft trip in Colorado. **By clicking the "register" button, you will be APPLYING for a position to this camp and will automatically be placed on the Waiting List. Due to the limited number of spots available (12 participants), your application will be reviewed by the Adaptive Adventures staff who will then get in contact with you if you have been selected**
Description
**By clicking the "register" button, you will be APPLYING for a position at this camp and will automatically be placed on the Waiting List. Due to the limited number of spots available (12 participants), your application will be reviewed by the Adaptive Adventures staff who will then get in contact with you if you have been selected**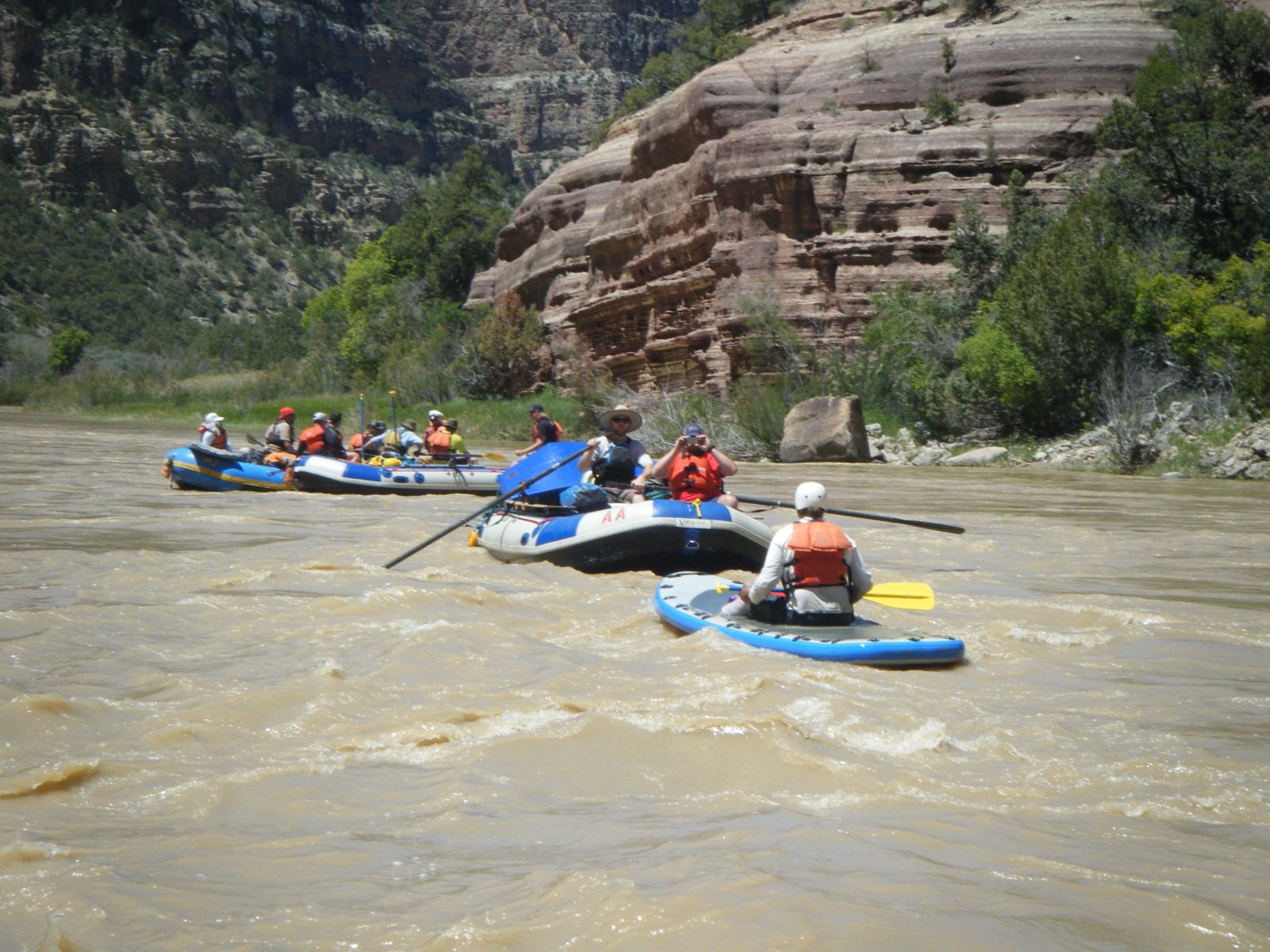 Adaptive Adventures provides two multi-day raft trips per year through the beautiful Dinosaur National Monument on the Yampa River.
Rafting on the Yampa River through Dinosaur National Monument provides a high adventure opportunity that can only be experienced in Western Colorado. The unique attributes of a rafting trip accentuate the need for individuals to work together as a group, becoming a team, as they paddle together to maneuver the river and successfully complete the trip. With the watchful supervision of our experienced guides, our participants learn the essential skills required to become strong team members. Throughout the trip, each boat team will gain the necessary skills to accomplish the future challenges of the river.
Our team travels 71 miles in five days paddling the river, camping on the shores, dining on great food, and enjoying the company of the entire group. The unique and remote wilderness environment of this river trip provides an excellent blend of high adventure and peaceful scenery allowing for the connections between hard work and relaxation to be explored by the participants. This river has class 1-3 rapids - this means that the river is mostly flat but has some areas of ripple and a few areas of small waves (there are no large/extreme rapids on this trip).
Our fee is based on a simple cost-sharing ratio that is based on the average cost of the many years of past trips and then we provide additional funding to make the trip break even. The cost includes all necessary watercraft (rafts, paddleboards, etc) and camping gear (tent, sleeping bags, pads, etc), food, permitting, and staff. Adaptive Adventures is lucky to have a group of dedicated river professionals who volunteer their time and resources to make this trip happen.
This is an electric/electronic-free trip as there are no electricity options on the river and there is no cell phone coverage in this deep remote canyon part of the Yampa River.
Save Some Time! Sign Our Online Waiver
5/24 - Arrive at River Campsite
5/25 - Launch
5/29 - Off River / Head Home
For questions please contact Chris Werhane at: chris@adaptiveadventures.org