Cycling in the Park - Colorado
06/01/2022 03:45 PM - 06:30 PM MT
Location
South High School Parking Lot
1700 E Louisiana Ave
Denver, CO
United States of America
Building Number: NW Parking Lot Corner

Summary
Come join us for an adaptive cycling ride at Wash Park! REGISTRATION REQUIRED* You must pre-register to attend this event. Mentors, Volunteers, and anyone wanting to ride bikes in a great community... and choose to learn a new mechanical skill or grow your toolbox.
This event is open to ALL and our cycling trailer will be there providing cycles to use at Washington Park. Come join us and have fun in the sun!
Description
Cycling in the Park
Ride Our Bikes..... or Bring Your Own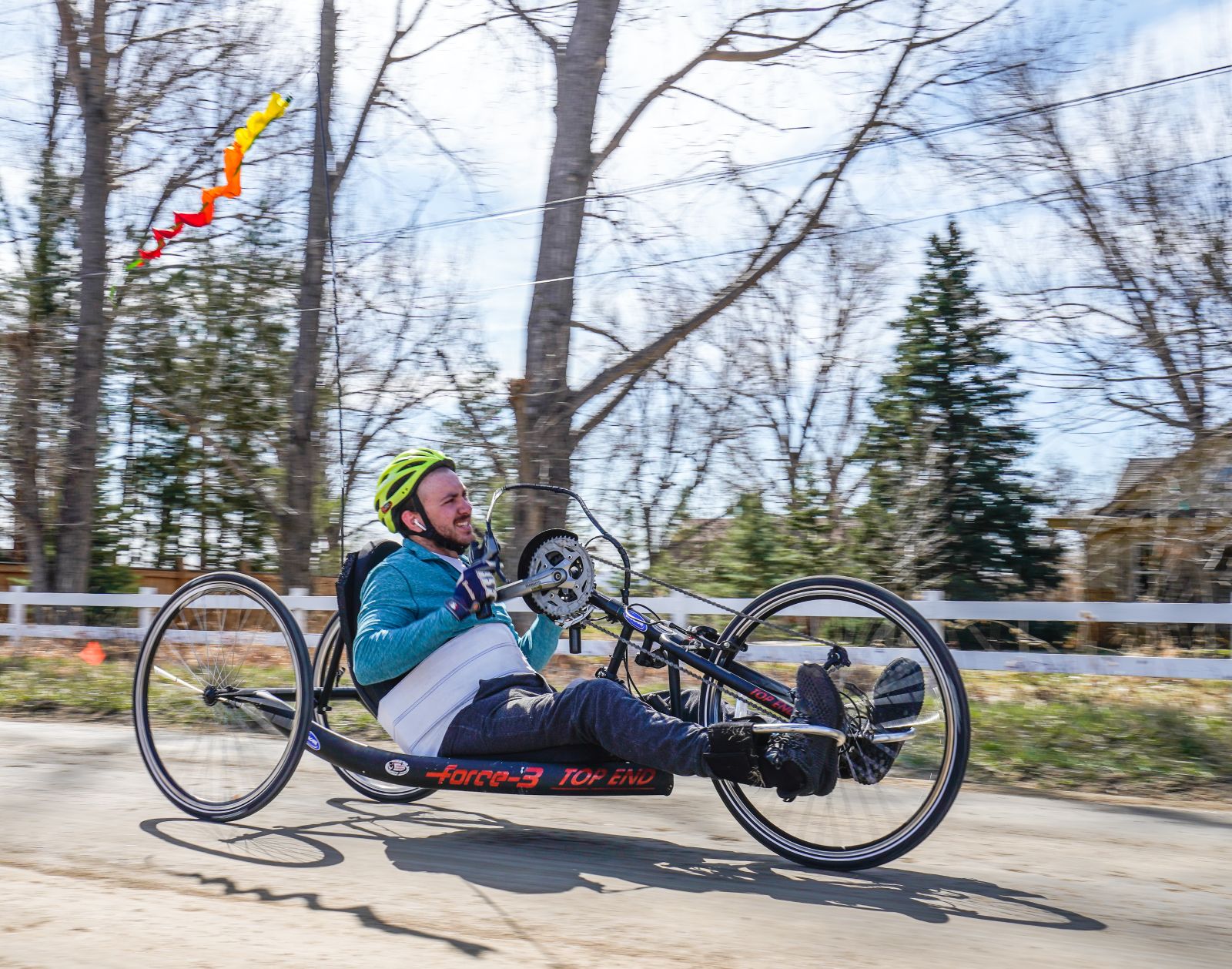 *REGISTRATION REQUIRED*
A day for everyone to get on bikes, or bring your own bikes to get their ride on! Come meet new people, enjoy an evening of riding with our community and be a part of our cycling club partnership with Project Hero Denver, and kick-off for the 2022 outdoor riding days in the Denver area. Washington Park is a great place for all level of riders in a non-car based loop to keep us at ease and safer than riding the busy Denver streets. We will meet at the NW corner of the South High School Parking lot, near the corners of S Franklin St and Louisianna Ave. Easy and plentiful parking, with a simple cross walk into this great park.
---
This progressive program will continue throughout the summer where will you will ride loops around the park. You must create goals and challenges this summer in order to track them and continue to grow as a cyclist.
---
---
Registration
In order to participate, partcipant MUST register for event.
In order to participate, participant MUST read and sign the Adaptive Adventures Waiver (<--Click Link) prior to event.
Participants are encouraged to join the Adaptive Adventures Cycling Page (<--Click Link) to track individual lap times, live leaderboard, and follow results of other riders for our on-going .
---
This program is intended for riders that UTILIZE ONE OF OUR BIKES or with THEIR OWN BIKES of all abilities- kids, adults, and veterans. Whether 2 or 3 wheels, bring your own bike to get tuned up, and learn further ways to become a mentor and ride buddy once the season officially kicks off. We look forward to seeing our Project Hero/Warriors 4 Life/Adaptive Adventures Cycling Club riders on this hopefully sunny evening!
---
Please Bring:
Water Bottle

Towel

Change of Clothes

Appropriate workout clothes and athletic shoes. Ideally no jeans!

Gloves to keep your hands warm from cool air blowing on open skin.

Snack