Arizona Dragon Boat Festival - Arizona
03/25/2023 07:00 AM - 03/26/2023 04:00 PM MT
Location
Tempe Town Lake
550 East Tempe Town Lake
Tempe, AZ 85281

Summary
**Must be a member of Team Blue and participate regularly in Phoenix Dragon Boat trainings to participate in this festival**
Description
**Must be a member of Team Blue and participate regularly in Phoenix Dragon Boat Trainings to participate in this festival**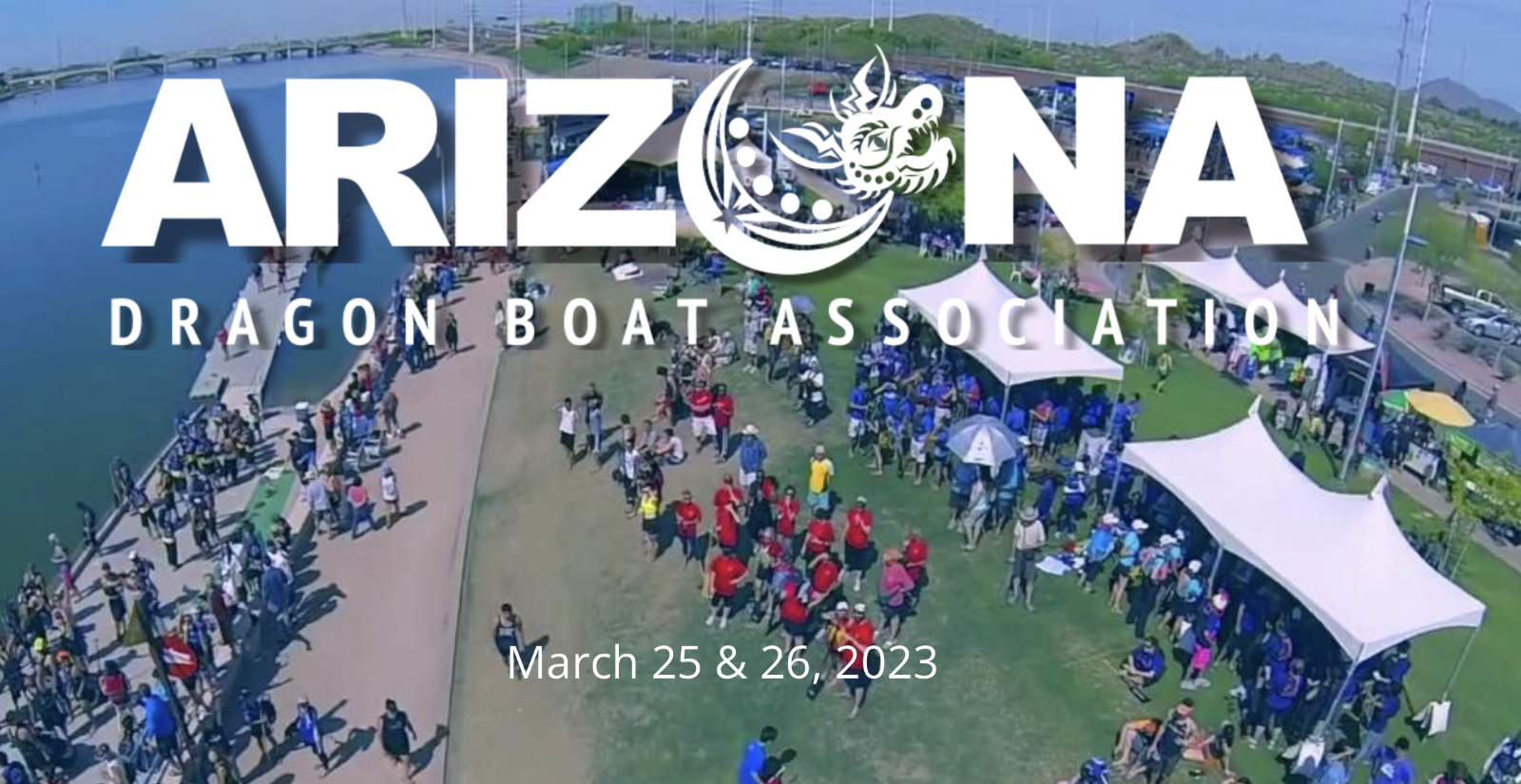 ---
The AZDBA (Arizona Dragon Boat Association) is a 501(c)(3) nonprofit organization whose primary mission and purpose is to promote the sport of dragon boating through community involvement and education for the state of Arizona.
The Arizona Dragon Boat Association would like to extend a warm welcome to teams from all over the world to our 16th Annual Dragon Boat Festival to be held March 25 & 26, 2023 on our beautiful Tempe Town Lake! We offer 10 Divisions: Mixed | Women | Open | Collegiate | Corporate | Masters | BCS | Adaptive or Disabled Athletes | Youth | High School. Additionally, we also offer our "Guts & Glory" and "Knock Out" races, with limited availability. Proceeds for the "Guts & Glory" and "Knock Out" races go to support the AZ Disabled Sports organization.
Dragon boating provides the ultimate team building platform to boost morale while promoting key abilities essential in a work environment. Dragon boat racing is an exhilarating and addictive sport that requires communication and team work to be successful. Rhythm, discipline and focus are just a few characteristics important to this awesome sport.
Our annual Arizona Dragon Boat Festival offers an opportunity for local and regional businesses and organizations to join in the fun. We had another record year for participants in 2022 and look forward to more great teams to join in 2023! Compete with companies like Mayo Clinic, Wells Fargo, SRP, Intel, AT&Tand many more.
---
To learn more visit https://azdba.org/festival/