Midwest Ski and Ride Program - 11AM-2PM Session - Illinois/Wisconsin
03/02/2023 11:00 AM - 02:00 PM CT
Location
Wilmot Mountain
11931 Fox River Rd
Wilmot, WI 53192
United States of America
Room Number: Ski School
Building Number: Ski School

Summary
Adaptive ski and snowboard program for individuals with physical disabilities in the Midwest region with an emphasis on improving confidence and enhancing wellbeing in a fun and safe learning environment.
Description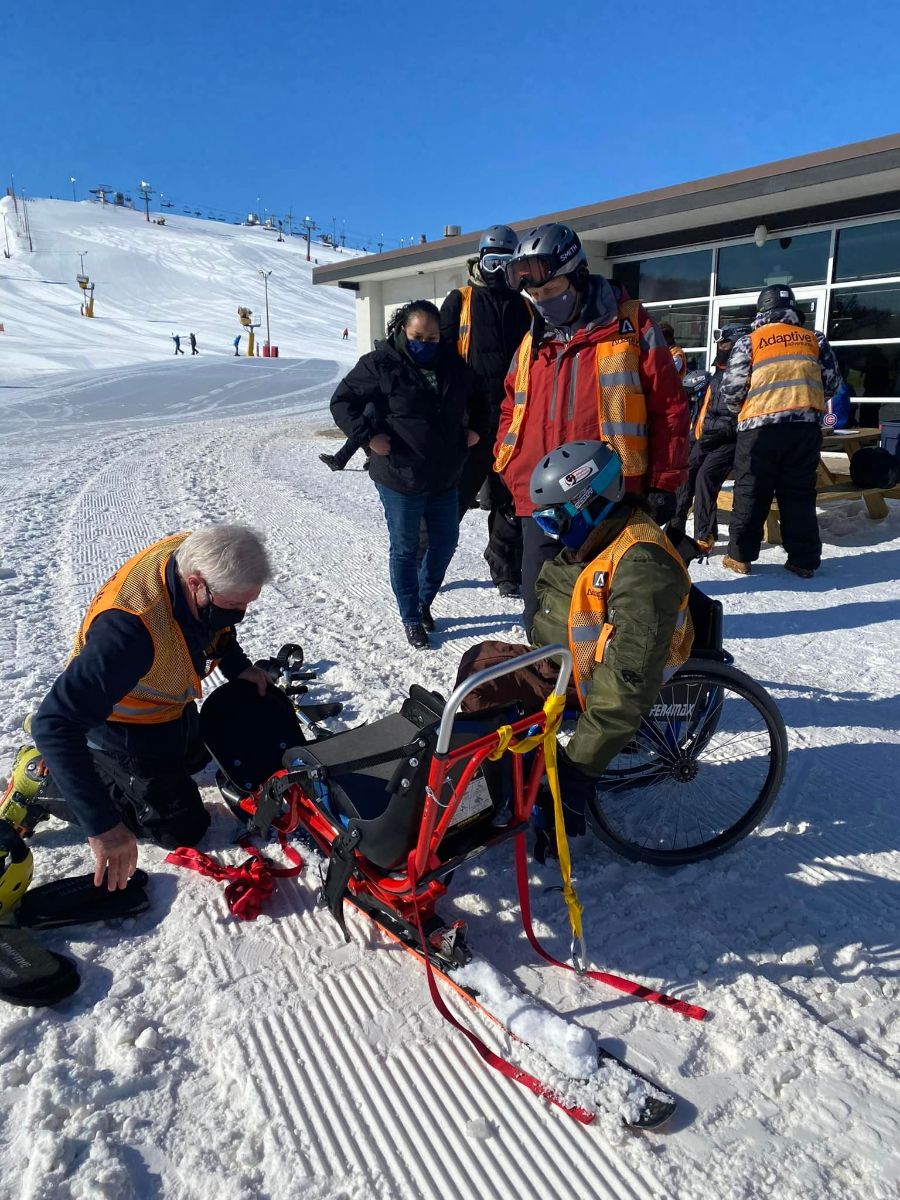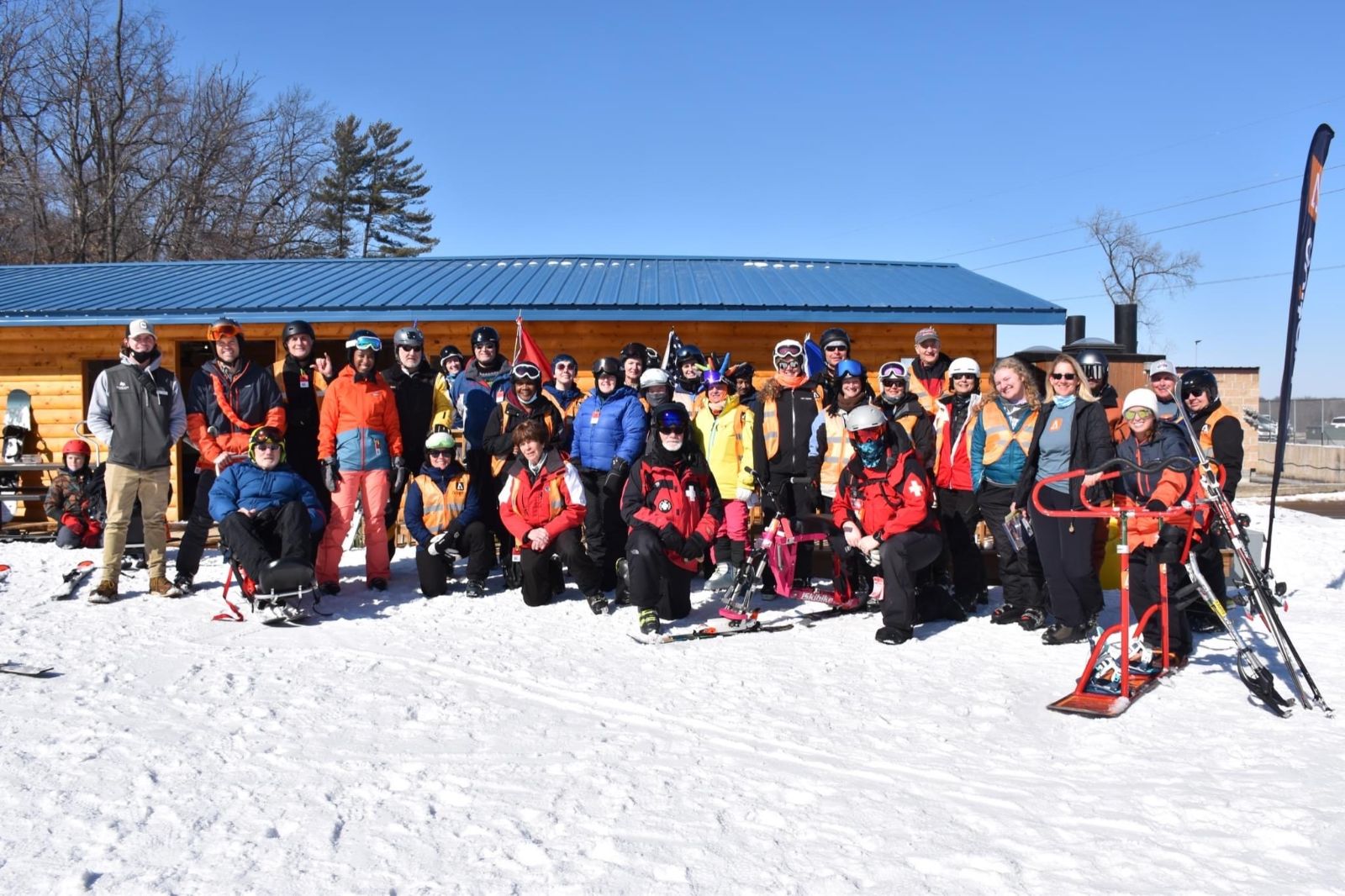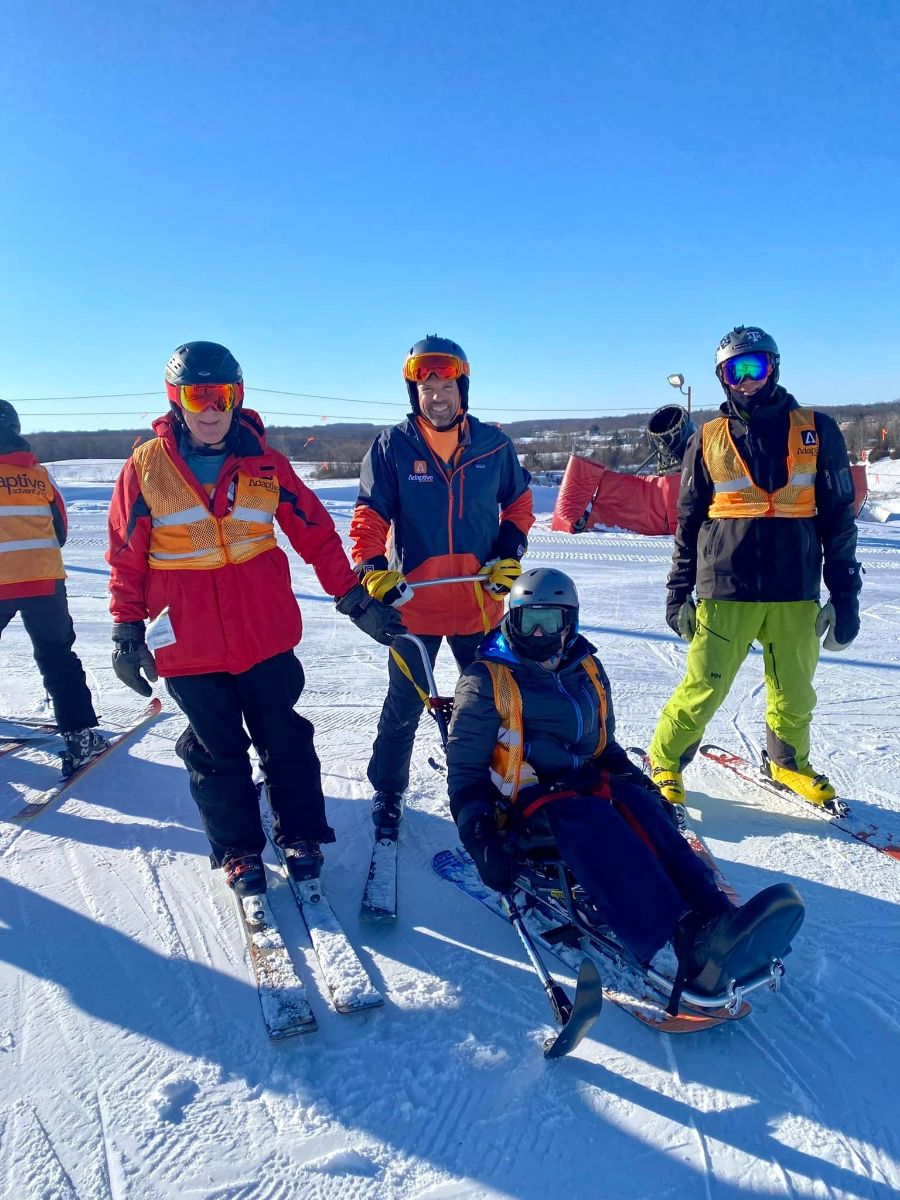 *THIS EVENT IS OPEN FOR REGISTRATION FOR VOLUNTEERS ONLY & IS RESERVED FOR A PRIVATE GROUP FOR PARTICIPANTS*
Join Adaptive Adventures at Wilmot Mountain in Southern Wisconsin for our 2023 Midwest Ski & Ride Program where our trained staff and volunteers will provide equipment and teach you the skills you need to learn the fundamentals of ski in a fun and interactive environment. Whether you are new to ski and snowsports or looking to continue to advance your independence and confidence carving on the slopes, we look forward to helping you achieve your personal goals on the snow.
This year we are offering programs on Tuesday afternoon (1pm-4pm), Thursday morning (11am-2pm) as well as two Tuesday evenings per month so please ensure that you are registering for the correct date and time.
You MUST register to attend! If you show up without registering, we will not be able to accommodate you. Please arrive on time.
WHO IS THIS PROGRAM FOR?
Any individual with a physical disability. We welcome entry level beginners up to any level of ability!
Our program philosophy incorporates three simple objectives: SAFETY, FUN, and LEARNING.
COSTS:
Participant: $50.00 for Civilian w/ Disability (Paid through registration).
Free for Veteran w/ Disability. To our Veterans...Welcome Home! Thank you for your service and the sacrifices you have made in the past and those which you continue to make every day. You have paid your debt in full! This program is to honor you and give a small thank you for what you continue to provide to us.
Free for Volunteers thanks to the generous support of Wilmot Mountain Resort.
Price includes essential all adaptive equipment, instruction, and lots of fun!
Our philosophy is that cost should not be a barrier to participation. If you are interested in the program but lack the total funding, please contact us about the potential for scholarship.
VOLUNTEERS:
Volunteers please sign up for a specific role so we can ensure appropriate personnel for each program to meet the needs of our participants. Please do not sign up for a roll you do not feel comfortable in. Please register to attend and arrive on time, 30 mins before start of program if possible.
REGISTER:
Registration is required to ensure that we have enough volunteer support and the appropriate equipment for you to have a successful program! Registration as participants will close 24 hrs before the day of the event.
REFUND POLICY:
Adaptive Adventures understands that issues and unfortunate circumstances may arise that may limit your ability to attend a program in which you are enrolled in. Please notify us no later than 48 hrs if you cannot attend your program and you need to cancel your registration. Adaptive Adventures reserves the right to withhold refunds if given less than 48 hour notice out of respect for other participants wishing to attend program. There will be no refunds if a participant cancels and Adaptive Adventures has already incurred costs including rentals, lift tickets, staffing etc.
HOW SHOULD I DRESS? Make sure that you come prepared to be outside in whatever weather Mother Nature gives us! It's all about layers... and being prepared. Take a peek at this document if you are new to snow sports:: How To Suit Up for the Hill. We do have outdoor clothing that people may use while at a program with us. Just make sure that you pay attention to your under layers when you come to the hill. Jeans are not advisable as they do not give when moving around; any type of sweat/jogging pants would be a much better choice over a base layer.
**Please note there is a 220 lb weight limit for all sit skiers. Individuals who exceed this weight limit have the option to use the slider.

QUESTIONS? Please contact
Dan Loch at Dan.Loch@adaptiveadventures.org or Greg Zbrzezny at Greg@adaptiveadventures.org