Marquette Mountain Veteran Ski & Ride Camp
03/09/2023 10:00 AM - 03/10/2023 04:00 PM CT
Location
Marquette Mountain Resort
4501 M-553
Marquette, MI 49855
United States of America
Building Number: Ski Lodge

Summary
One or two day adaptive ski/snowboard camp at Marquette Mountain in Marquette, MI. Veterans residing in the Upper Peninsula Michigan may choose to join us for 1 or 2 days of instruction and lessons.
Description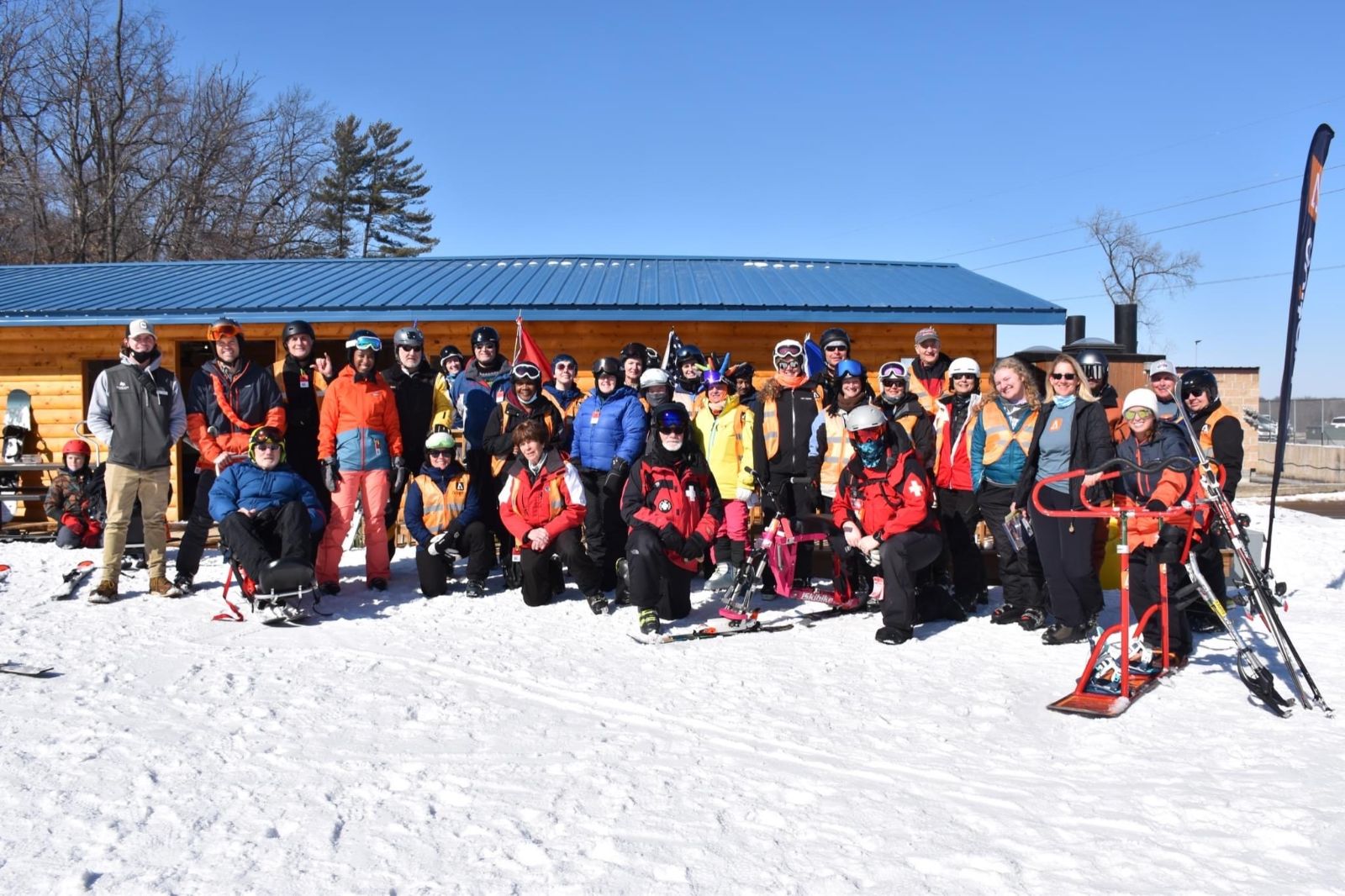 MARQUETTE MOUNTAIN VETERANS SKI CAMP
**This camp is for Veterans only that reside in Michigan**
Come join us for our Inaugural Veteran's Ski and Ride Camp at Marquette Mountain. Participants will enjoy one or two days of adaptive ski and snowboard lessons, good food, great people and a whole lot of FUN! Whether you are new to snow sports, haven't been on a pair of skis for 20 years, or you are seasoned skier/boarder, we have the skilled instructors, equipment, knowledge and passion to help you reach your goals on the snow. Lunch, lift tickets, equipment rental, and any adaptive equipment is provided free of charge. This event is free for Veterans.Thank you for your service.
Programs will run from 10am-4pm with a lunch break 12:30-1:30pm each day. We ask participants to please arrive by 9:30am if possible so that we can prepare for your lesson on the snow and get appropriate gear ready and fitted to be on the snow.
For more information, please contact, Dan Loch at dan.loch@adaptiveadventures.org or 720-744-0783.
ABOUT OUR ADAPTIVE SKI SNOWBOARD PROGRAM
Our program philosophy incorporates three simple objectives: SAFETY, FUN, and LEARNING.
WHO IS THIS PROGRAM FOR? Any Veteran with a physical disability with skiing or snowboarding experience from beginner to advanced. We offer skiing and riding programs across the US in collaboration with other adaptive ski programs, ski schools and resorts. We offer regular weekday offering in Wisconsin with our Midwest Ski & Ride Program and weekend camps across the Midwest in partnership with various resorts to reach as many Veterans as we can. We are a completely mobile organization with all equipment necessary to safely and effectively provide skiing and snowboarding instruction and lessons for any ability level.
WHAT CAN I EXPECT? Come out and see what all the fun's about! Our trained instructors and volunteers will provide a fun and supportive learning environment. They will help you develop the skills you need to learn or improve your skiing and riding abilities.
HOW SHOULD I DRESS? Make sure that you come prepared to be outside in whatever weather Mother Nature gives us! It's all about layers... and being prepared. Take a peek at this document if you are new to snow sports:: How To Suit Up for the Hill. We do have outdoor clothing that people may use while at a program with us. Just make sure that you pay attention to your under layers when you come to the hill. Jeans are not advisable as they do not give when moving around; any type of sweat/jogging pants would be a much better choice over a base layer.
**TIMELINESS - We make every effort to adhere to our schedule, and we need everyone involved in this program to respect posted times as best a possible.
QUESTIONS?
Please contact Dan Loch at dan.loch@adaptiveadventures.org