Community Park Cycling- Hawaii
03/18/2023 10:00 AM - 02:00 PM HT
Location
Near 3840 Paki Avenue Parking
Honolulu, HI 96815
United States of America

Summary
A kickoff to our community cycling program in Oahu for the 2023 season. This event is in partnership with AccesSurf and REHAB Hospital of the Pacific.
Description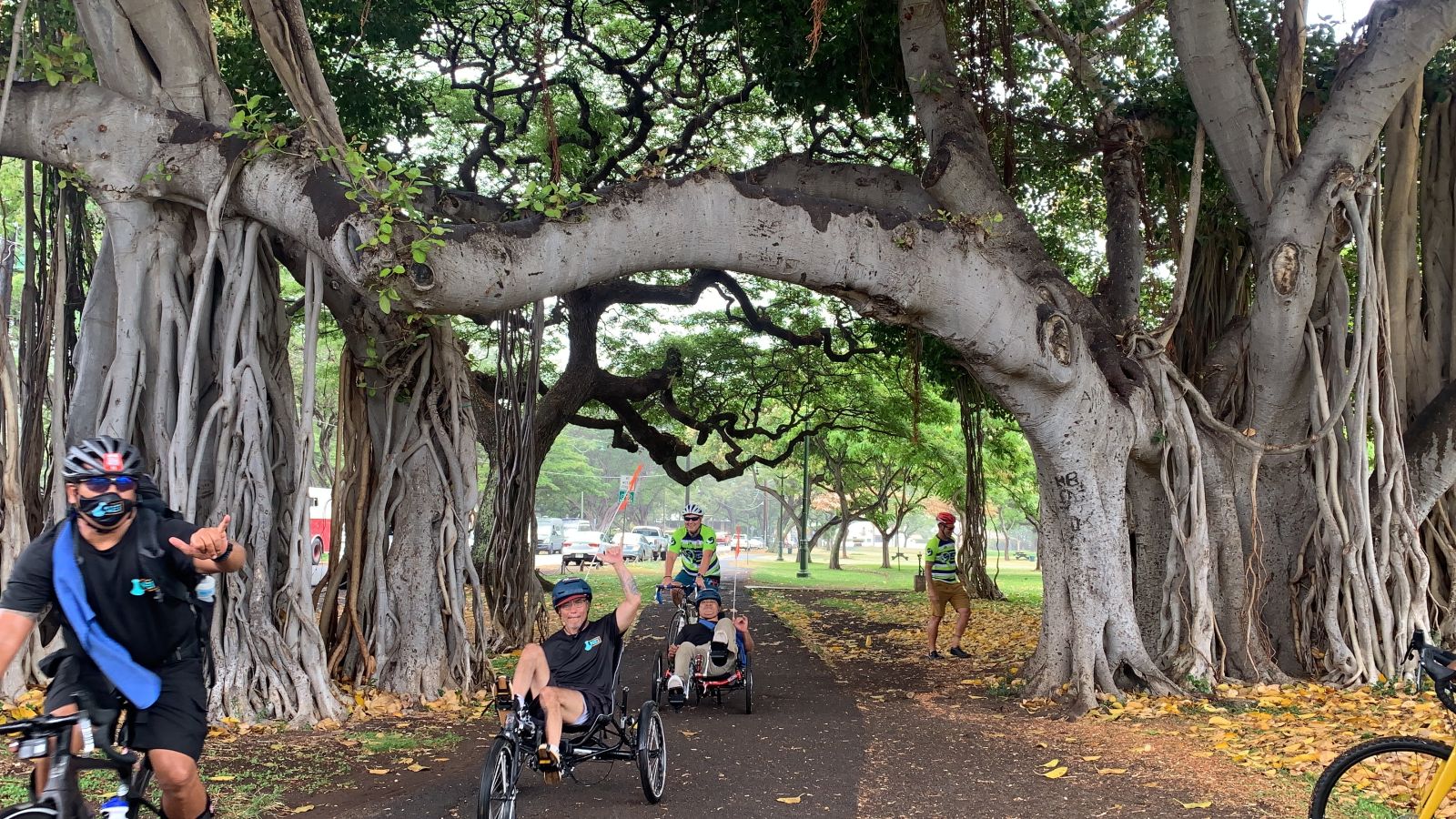 This program will flow in 1 hour time slots with a max of 10 riders per hour. We have limited equipment available so you must register for a preferred time slot to ensure an available spot.
Schedule
| | |
| --- | --- |
| 10:00-11:00 AM | 10 Riders |
| 11:00-12:00 PM | 10 Riders |
| 12:00-1:00 PM | 10 Riders |
| 1:00-2:00 PM | 10 Riders |
| 10:00-2:00 PM | Volunteers are welcomed; No limit |
---
*This a partnered program with AccesSurf & REHAB Hospital of the Pacific.
Who can attend?: This is an open program for the community and our community partners. Participants with physical disabilities, family, caregivers, and volunteers are welcomed to come learn about this new program. Registration is required, and waivers for participation are required.
Expectations: Must be able to self-transfer up or down by 12+ inches; ; must be comfortable in group spaces and noise; must be 18 years or older to participate; helmets must be worn at all times when riding a bike.
How should I dress & things to bring? : Please wear moisture wicking and comfortable clothing, closed toe shoes and bring rain gear and riding gear.
Participants are recommended to bring a water bottle, sunscreen, and hat.
Timeliness: All participants, volunteers, and community partners are expected to register and arrive on time for your scheduled block. Each rider will be custom fit to the bikes and adaptations will be used where needed. Please notify us in case of cancellation, running late, or any other event.

Volunteers: We will have various roles available, including fitting, transfer assistance, ride buddies, and sign-in station. Upon arrival you will be assigned a station that best fits you. Please bring your own bikes!
Map and Location: Paki Avenue Parking Lot and Surrounding Area
Dropped Google Maps pin
https://maps.app.goo.gl/ouYX4usQY79rJAtVA?g_st=ic
Contact Information:
Chris Wiegand. cycling@adaptiveadventures.org
617-803-5029